Having a good hair care routine is essential to keep your hair healthy and looking its best all year round, but it's especially important during the winter months.
If you're not careful, the cold can dehydrate your hair, making it dry and brittle.
One of the most effective ways to protect your hair from harsh conditions is to choose the right oil for your hair type.
From lightweight formulas for fine locks to nourishing oils for thick tresses, there are a variety of options on the market that can help maintain softness and shine even in freezing temperatures.
In this article, we'll cover how to choose the right oil for your hair type so you can enjoy beautiful locks no matter the season!
The best oil for dry hair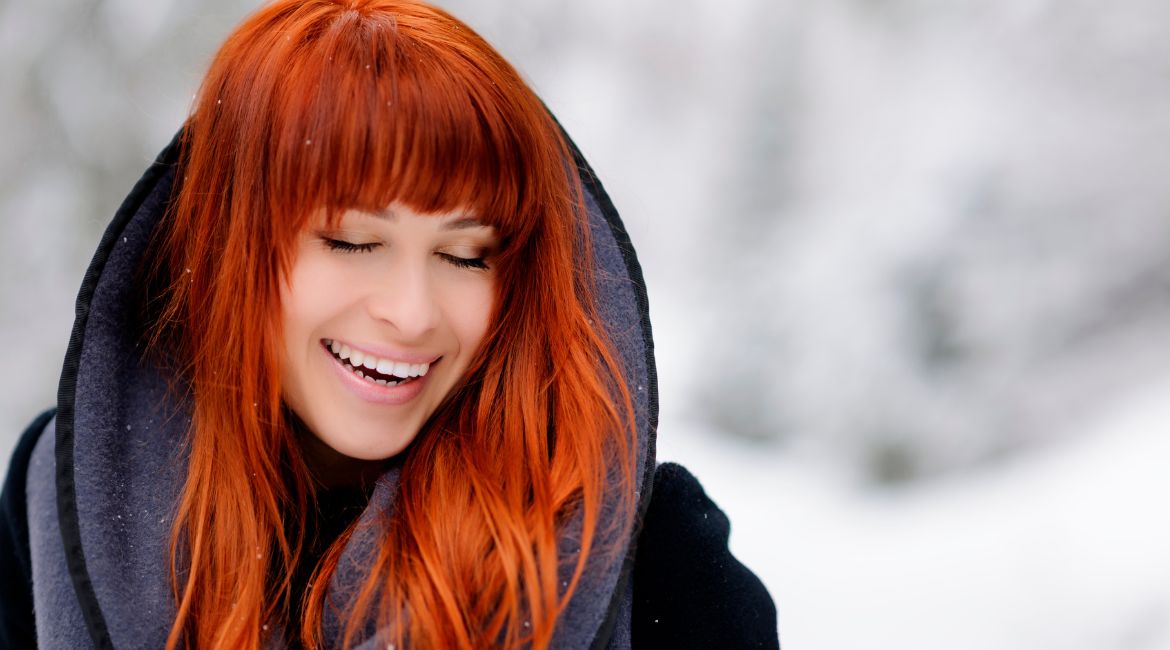 Having dry hair can be incredibly frustrating and it makes you feel like your hair is never nourished the way it should be.
To keep your hair healthy in the colder months, you need to use the right hair oil.
The best oil for dry hair in winter is one that helps restore moisture, nourish the scalp, and protect against damage from styling tools.
Grape seed oil for dry hair
Grapeseed oil is an effective and natural hair treatment that can be used to protect and nourish your hair during the winter.
It's packed with beneficial fatty acids, antioxidants and vitamins, including vitamin E, which help protect hair from environmental damage during the cold months.
In addition, it allows to regain the lost hydration of the scalp, to reduce frizz and to bring shine.
Grapeseed oil is an excellent choice for anyone looking to improve the health of their hair by eliminating dryness and restoring strength and softness to damaged or chemically treated hair.
Applying grapeseed oil to your hair is relatively simple and can help protect it from further damage. It is indeed one of our key ingredient in our Neptüne treatment.
Crüe Cosmetics Neptüne Moisturizing Oil is a very versatile product based on 100% organic grapeseed oil. It is used as much for hair care as for moisturizing the face or body.
How to apply grapeseed oil to hair:
To start, you should wash your hair with a mild shampoo and conditioner .
Once they are clean and still damp, pour a few drops of grapeseed oil into your hands or onto a comb or brush.
Make sure the amount of oil is appropriate for the length of your hair; if you overdo it, they may look greasy instead of healthy and shiny!
After applying the oil, gently massage the scalp using circular motions, then run your fingers through the ends of your hair. This ensures that all hair is covered with the protective oil layer.
Once you've finished massaging the scalp, wrap a warm towel over your head for about five minutes to help retain moisture.
Wash and condition your hair as usual, but rinse with cold water so you don't wash out all of the product's benefits too quickly!
If you don't have time for a full treatment, just apply some grapeseed oil to damp hair and let it air dry or style as usual - this will do the trick. feed them until you have time to do a deeper treatment.
The best oil for curly hair
If you have curly hair, you know how important it is to keep your curls hydrated and protected from the elements.
Cold weather can be especially damaging to curls, as low temperatures tend to strip moisture and leave them feeling dry, frizzy and out of control.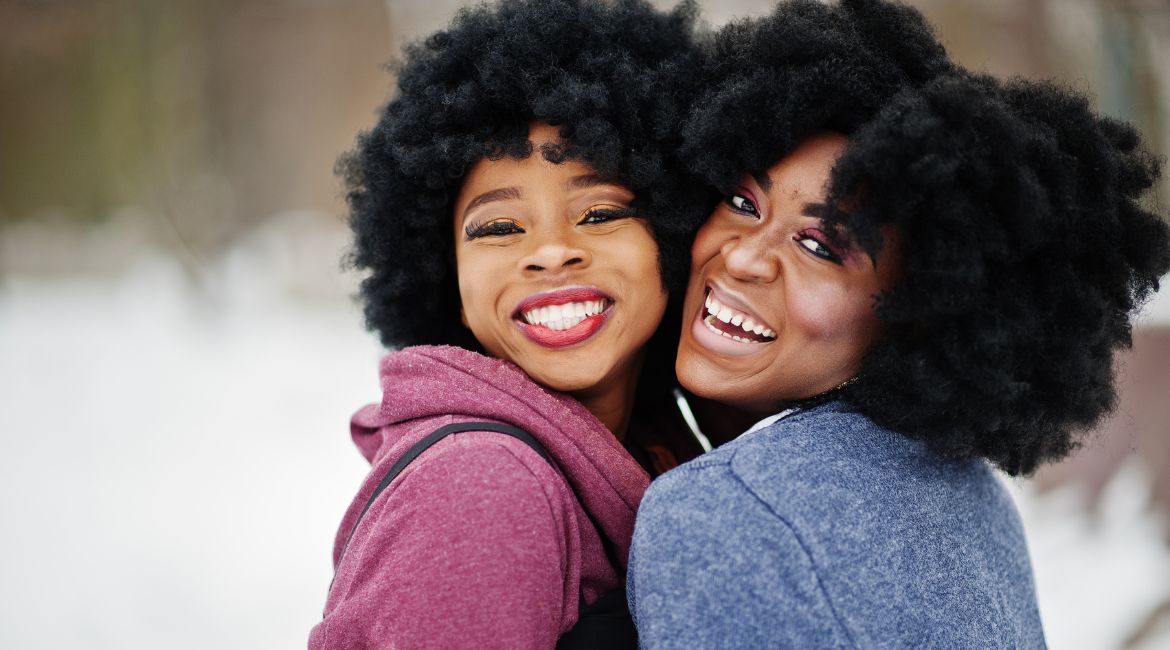 Curly hair is especially prone to dryness and breakage, so it's important to choose the right oil for your curls. Whether you have tight curls or waves, a nourishing oil can help keep your curls hydrated and looking healthy all year round.
Sweet almond oil for curly hair
Having curly hair can be both a blessing and a curse. While curls are beautiful and unique, they can also be difficult to manage and often require extra care to keep them looking their best.
The benefits of using sweet almond oil on curly hair cannot be underestimated.
Not only does its natural emollient properties help soften fragile strands while retaining moisture, its vitamin E content also helps repair damage caused by styling products or extreme weather conditions, while encouraging healthy growth and conditioning. promoting strong, bouncy curls.
Additionally, regular use of Sweet Almond Oil helps tame frizz while adding shine without weighing down delicate curls.
With these many benefits and an easy application process, incorporating sweet almond oil into your hair care routine is a great way to ensure your curls stay healthy and vibrant all winter long!
Our Gaia Rinse Oil is a luxurious rinse oil made from sweet almond oil and infused with neem and sage leaf, this oil is lightweight and easily absorbed.
How to apply almond oil on your curly hair:
To get the most out of sweet almond oil, it's important to apply it after washing and conditioning your hair.
Start by taking a small amount of oil and rubbing it between your hands to warm it up before massaging it into your scalp. This will help stimulate blood flow, thereby promoting healthy growth while nourishing your hair.
Then you can apply the rest of the product to the lengths and ends until it is evenly distributed; it will help keep your curls defined without frizz or flyaways.
Leave the oil on overnight or at least for 30 minutes before washing it out with natural sulfate-free shampoo and conditioner.
To further nourish your hair, you can also perform a hot oil treatment by heating almond oil in a saucepan over low heat until hot (but not too hot), before washing. Apply to your locks and cover them with plastic wrap for at least 30 minutes.
This will lock in moisture and keep your curls soft and shiny throughout the day.
The best oil for oily hair
Winter can be a tough time for those with oily hair.
Cold weather can make your hair dry and brittle, while humidity can cause your scalp to produce more oil.
Finding the best oil for oily hair can be tricky because some oils can make your hair feel heavy and heavy.
However, there is an option that can help keep your scalp balanced while nourishing your hair.
Castor oil for oily hair
Castor oil is a great choice for oily or oily hair, offering a range of benefits that can help keep your scalp balanced and nourished.
Rich in fatty acids, castor oil helps absorb excess oil on the scalp while providing residue-free hydration.
It also has anti-inflammatory properties that can soothe irritation and reduce redness, as well as antioxidant qualities that help fight damage-causing free radicals.
Plus, its lightweight consistency won't weigh your hair down, making it ideal as a moisturizer/conditioner and as a styling agent.
How to apply castor oil to hair:
To get started, you can choose from several application methods.
For best results, you can mix the oil with a carrier oil like jojoba, coconut, or almond oil to dilute it and make it easier to apply.
This mixture can then be massaged directly onto the scalp and throughout the length of the hair.
If you don't have time for a full massage, you can also use a small amount as a pre-shampoo treatment - just rub into scalp for 5-10 minutes before shampooing.
Castor oil is also a great addition to homemade hair masks and conditioners.
Simply mix equal parts castor oil and another carrier oil with a tablespoon of honey or yogurt (for extra hydration).
Massage your hair and scalp with this mixture, then leave on for 20 minutes before rinsing thoroughly with warm water.
This will lock in moisture while adding shine to your locks.
Finally, its light texture does not weigh down your hair, which also makes it an excellent styling agent!
Best oil for dandruff and itchy scalp
In winter, scalp problems such as dandruff and itching can be particularly unpleasant.
However, there is a simple remedy to help alleviate these problems: oil.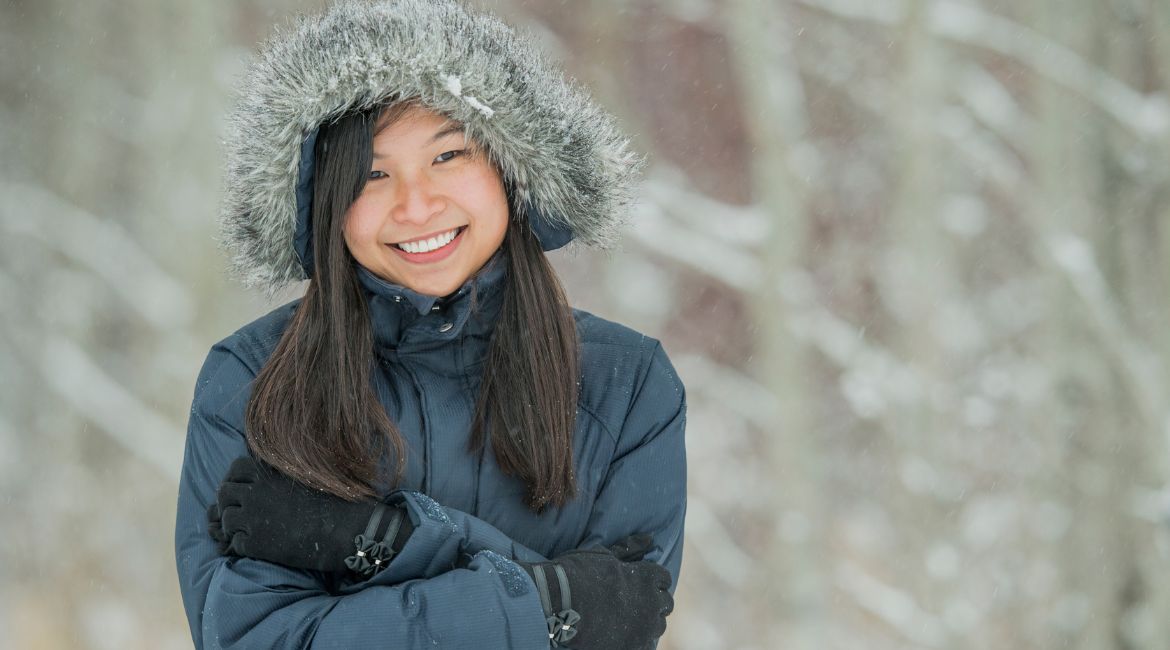 Applying the right oil to the scalp during the winter months is a simple and effective way to combat dryness, irritation and other unpleasant symptoms that appear or worsen due to cold.
Safflower oil for dandruff and itchy scalp
Apart from its skin benefits, safflower oil also offers a number of benefits when used as part of your hair care routine.
Applying safflower oil in the winter helps promote good-looking hair and a healthier scalp.
It seals split ends while fighting dandruff and other potential irritations like itchy scalp or flaking with its anti-inflammatory properties.
The protective layer created by safflower oil helps fight damage from hot styling tools, allowing you to have beautiful hair all season long!
Safflower oil is an ideal option for anyone looking for the best oil to treat dandruff and itchy scalp.
Rich in linoleic acid, safflower oil restores balance to the scalp while providing natural hydration that won't leave your hair greasy.
Try our Angëlia hair mask , made with safflower oil, hemp seed oil and jojoba oil. It will leave your hair soft, manageable and simply angelic.
How to apply safflower oil to hair:
To use safflower oil, start by warming a small amount of oil in your hands.
Once it's warm enough to be comfortable, begin massaging the scalp in circular motions with your fingertips. For best results, be sure to cover your entire head when massaging the oil.
After massaging for several minutes, allow the oil to sit on your scalp and hair for another 15-20 minutes.
This will allow the nutrients in safflower oil to be fully absorbed by your skin and hair follicles for maximum benefit.
When you're ready, wash off the safflower oil with a mild shampoo that doesn't contain harsh chemicals or sulfates.
Gently massage the shampoo into the scalp, but avoid rubbing too hard or applying too much pressure, which could cause further irritation and dryness. Rinse thoroughly with lukewarm water until all oil has been removed from your hair and scalp.
Conclusion
If you're not sure about your hair type, try our free quiz (limited time offer) on your hair type challenge. After completing the questionnaire, you will receive a personalized report outlining your specific type of hair challenge and the solutions available for your unique hair.
There is no one-size-fits-all answer when it comes to the best hair oil for winter.
Different hair types need different oils and products to stay healthy and look their best.
Knowing your hair type is the first step to finding the right product for you. With a little research, you can find the perfect oil to keep your hair healthy all winter long.