A vacation in the tropics, what a great opportunity to disconnect from everyday life, catch up on some reading, discover new cultures and eat exotic fruits! It's all so wonderful! A challenge awaits us, however, it is this fight against our hair and this extreme humidity that likes to annoy us! Here are 6 tips to help tame the effects of that humidity and spend more time at the beach and less time combing your hair.
1. Avoid washing your hair in the morning.
You might be tempted to start the day with freshly washed hair. The humidity is at an all time high though and your hair will be messy pretty quickly. Instead, wait until the sun goes down and wash your hair with a good co-wash. Wash only with conditioner and style before dinner. You have spent time at the pool or at the beach, rinse them to remove all the salt and chlorine.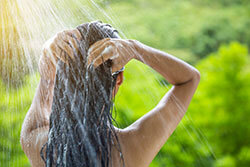 2. Do not use hotel grooming products.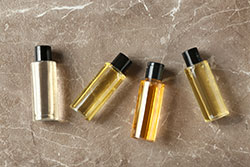 No matter how stylish your hotel is, chances are the shampoo and conditioner provided will be of lower quality than what you use at home. Invest in a few empty bottles and transfer your own hair care products. The quality of the products you use to treat your hair plays an important role and often hotel products contain sulfates and other harmful ingredients that you should avoid.
3. Apply a restorative mask.
Bring your favorite restorative mask and give your hair a treatment at least once a week depending on the length of your trip. Between the sun, sweat, hats and humidity, your hair will need this treatment badly. Find an organic repair mask that you apply in the shower for five minutes so you don't miss out on that precious vacation time. If you have a little more time, try our Angëlia hair mask . Apply it for 15 minutes before shampooing for silky smooth hair.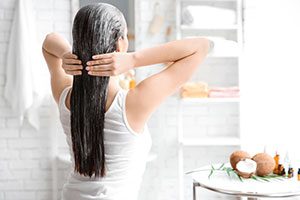 4. Avoid heaters.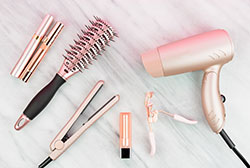 When it comes to humidity, heat is not your friend. Blow dryers and flat irons will only add to your discomfort. As soon as you step outside and the moisture hits your hair, it will return to its natural state and all that work will have been in vain. Let your hair be itself. Accommodate your curls and crimps and use braids and twists to make them stand out in style.
5. Hats and hair accessories.
Hats are always a quick win-win option on vacation, plan for more than one option. Not only do they protect your hair and face from dangerous UV rays, but they're also great at masking a bad hair day or getting you out of the hotel quickly. You will take care of your hair later in the day. Headbands, scarves, and clips are all lovely accessories that can help camouflage and hide frizz. Travel with a few color choices and you'll stay in vacation mode.
6. Updos will save you.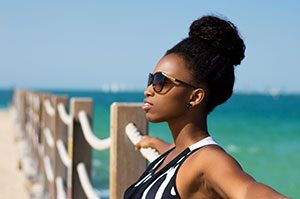 If all else fails, keep your hair in a high or low bun. This low stress hairstyle is a great way to keep your hair in place and can be dressed up or down. Vacations are meant to be laid back, so don't get too demanding. Don't aim for flawless hair. Keep it simple and use a little gel and/or hairspray and you'll keep your locks in place.
These are tricks I experimented with after spending way too much time worrying about my hair on vacation. Do you have any tips to share? Comment below and let us know! Want more hair tips? Follow us on Instagram where we post hair tips regularly!