Thanks to developments in the hair industry, one can easily find multiple ways to take care of one's hair. There are many supplements and topical options available on the market to treat hair loss and thinning hair, but nothing beats the effectiveness of natural ingredients.
Herbs are not only the best ingredients to enhance the flavor of your dishes, but also a great way to combat hair problems. Trichology can identify the basic problems of your hair and suggest the best solutions to treat them. Here we discuss five amazing herbs that promote hair growth.
Horsetail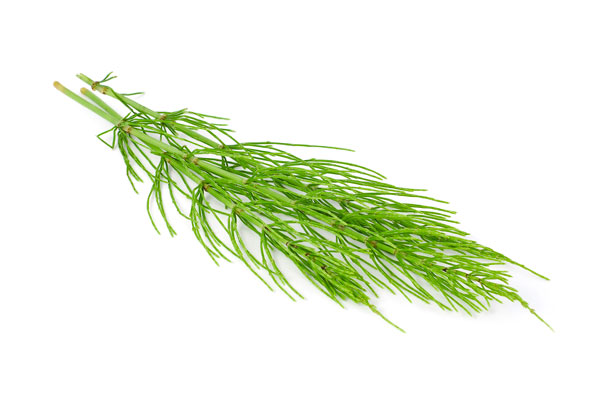 The name may sound funny, but trust me, it does wonders for your hair. Horsetail is one of the herbs used in many hair products. The antioxidants present in this plant reduce inflammation and fiber aging. Its higher silicon composition prevents hair loss and breakage while providing shine to your hair. Also, thanks to the presence of silica in horsetail, the herb improves hair growth speed and strengthens strands. Moreover, it reduces dandruff, which could also lead to hair loss.
Horsetail is available in supplement form, or you can find it in natural hair products. In fact, one of the key ingredients in our Angëlia hair mask is horsetail.
nettle leaf
Another effective herb to aid in hair growth is nettle leaf. It's also one of the herbs we infuse into our most versatile moisturizing oil, Neptüne. The silica and sulfur composition of nettle leaf accelerates hair growth and prevents hair loss. Studies show that this plant also increases the growth of dermal papilla cells, which regulates hair growth and adds volume.
Plus, its antibacterial and antifungal properties make it one of the best herbs for fighting hair loss. Neptüne Moisturizing Oil is an effective product containing nettle leaf that helps moisturize and condition dry hair while combating dry scalp.
black tea
Produced from the leaves of the Camellia sinensis plant, black tea has become a popular ingredient in hair products. The reason we love it is the high caffeine content it contains. Rinsing your hair in black tea baths revitalizes the scalp and hair follicles, thereby promoting hair growth. A 2014 study from the British Assiciation of Dermatologist involving black tea reveals new growth-promoting effects of caffeine on human hair follicles in subjects of both sexes at different levels.
With its high antioxidant and caffeine content, black tea promotes scalp health and hair growth. You'll find black tea in our best-selling growth serum, L'Ör Fortifying Scalp Serum , which stimulates hair growth and prevents hair loss.
Sage
Sage brings shine and luster to your hair. It contains beta-sitosterol , a 5-alpha compound that treats male pattern baldness and promotes hair growth. Sage helps fight dandruff and dull hair. In addition, it stimulates hair growth, improves scalp circulation and provides nutrition to hair follicles.
Sage has anti-allergic, antibiotic and antiseptic properties and is an excellent source of zinc, magnesium, potassium and vitamins B and C which stimulate hair growth . These nutrients also increase density by causing multiple strands of hair to result from a single follicle . Weekly sage teas can revitalize dry, thinning hair.
Besides, this plant also intensifies hair color and nourishes strands. Gaïa Oil Rinse , one of our most unique hair treatments, uses the power of sage leaves to add thickness to your hair while restoring the protective layer of oil along your hair shaft.
Maca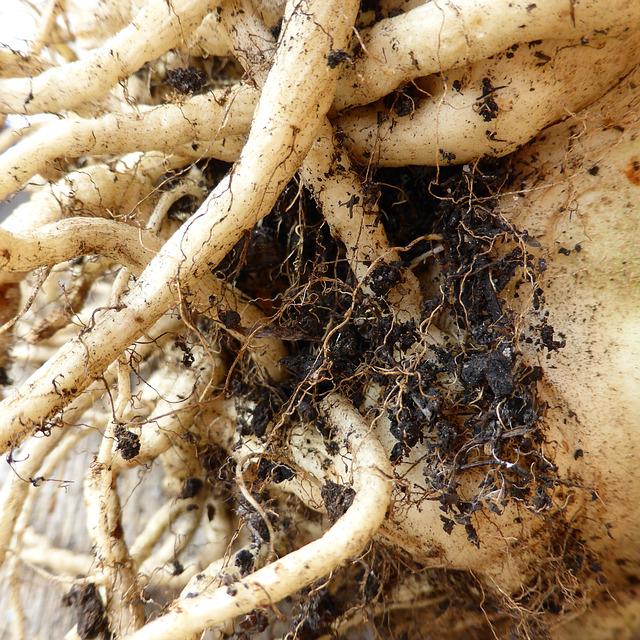 Maca root is a great herb, even if you use it topically in scalp and hair products. It stimulates the scalp and increases nourishment to the hair follicles. It contains many minerals and vitamins such as vitamin B6, vitamin C, calcium , iron and potassium.
Maca improves the keratinocyte content of the hair bulb. Therefore, the hair stays strong when you brush or detangle it. Freÿa our brand new Stimulating Shampoo contains maca root to improve hair thickness and strength.
In conclusion
Although a long list of herbs helps with hair loss and damaged hair, the above herbs are effective ingredients in our hair care range to aid hair growth and bring shine and luster to dull hair and dry.