As we age, our hair naturally loses its luster, becomes thinner and grows more slowly. Hair is often dry, and more prone to breakage.
However, there are ways to combat this phenomenon and maintain our elegance over time.
Diet, hormones, hair routine and exercise all have effects on hair growth.
Below is a list of ten hair tips for women aged 40 and over to optimize their hair habits and, at the same time, their quality of life.
1. Hormonal changes
Over time, the levels of estrogen and progesterone in our body decrease. These hormones are responsible for ensuring the balance of the hair growth cycle. It is therefore not surprising that a decrease in these can lead to hair loss and breakage. Vitamin D promotes hormonal balance in women.
2. Nutritional deficiencies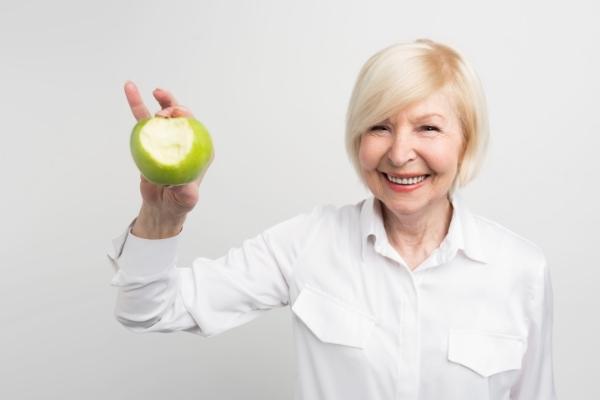 From a certain age, our body is no longer able to assimilate nutrients as efficiently. Blood tests are useful to check if you have a vitamin or mineral deficiency. Iron deficiency is the second most common reason associated with hair loss in women over 40.
It is therefore important to consume iron-rich foods or take supplements to maintain beautiful hair. Always consult your doctor before taking any dietary supplements.
3. Consult a Trichologist
Trichologists are hair specialists who help people with hair loss. The causes vary a lot:
hormonal imbalance,

Scalp disorders,

Genetic

Manual hair breakage
At Crüe Cosmetics, we believe in a holistic and personalized approach to combating hair loss. As we are all unique, the trichological solutions we offer are tailor-made. For a limited time, we are offering a 15-minute hair consultation (phone) with a certified Trichologist with the purchase of Crüe natural formulas to help optimize your results.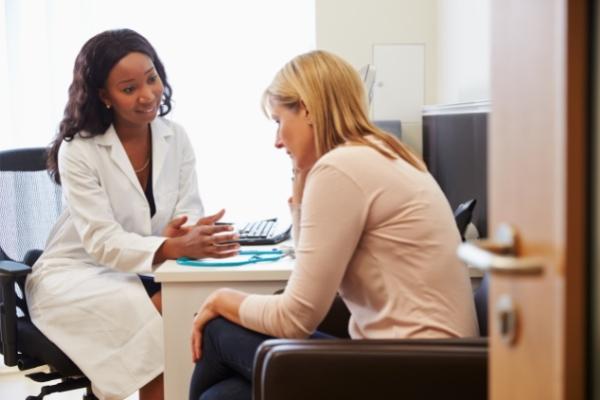 4. Change your hair routine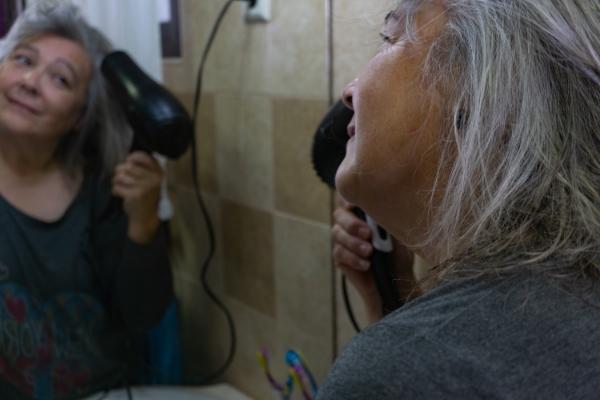 Give your hair a vacation from chemical dyes and heat tools. These treatments lead to breakage and excessive hair loss.
Avoid tight hairstyles and constant manipulation of your hair. This will cause traction alopecia over time. Avoid ponytails or tight buns.
If your hair is very tangled, start at the bottom - gently release the ends and work your way up your hair, detangling it little by little. Be gentle with your precious fibers.
5. Choice of products
Promote healthy hair by using more natural products. The majority of branded products contain harmful chemicals that can have adverse health effects.
Here at Crüe, we offer 100% natural, handmade products for all your hair and scalp concerns.
6. Use a sulfate-free shampoo
Sulfates are cleansing ingredients commonly found in most brand name shampoos. Sulfates are more aggressive and can irritate your scalp. If your hair is dry and brittle, opt for sulfate-free shampoos. They are moisturizing, revitalize your scalp and leave your hair softer.
NEW: Starting in early June 2022, Crüe will launch its first natural shampoo and conditioner for hair growth and health! This new addition to our range will be made in small batches, so sign up for the early bird list to get access to them before they hit the shelves.
7. Eat a high-protein diet
Having a beautiful mane starts from within. Your hair is made up of keratin, a fibrous protein. It is therefore important to consume the recommended amount of protein to achieve strong, healthy and shiny hair.
There are a wide variety of food sources and protein supplements that you can add to your food profile.
For example, salmon, eggs, beans and seeds are great sources of protein to add to your diet.
Vegetarian and vegan protein sources include quinoa, pumpkin seeds, oats, lentils and green peas.
For a detailed list of foods good for hair health, visit the following blog: 10 Foods That Promote Hair Growth!
8. Sleep on a satin pillowcase
If you have rebellious, dry and static hair, then this one is for you. Cotton pillowcases are very drying and cause damage to your hair and face overnight.
Sleep on a soft, high quality satin pillowcase. The magic of satin pillowcases is that they prevent moisture loss from skin and hair. You will have hydrated, supple and radiant hair and skin.
Spoil your hair with one of our satin charmeuse pillowcases and scrunchies meticulously handmade in Quebec.
9. Scalp massage
Good blood circulation in the scalp is essential for hair growth.
As we age, our blood circulation weakens and indirectly affects our hair growth cycle.
To avoid this phenomenon, massage the scalp daily for 2-3 minutes to improve blood circulation for hair growth.
To get the best results from your scalp massage, use a stimulating serum and you will see much faster results.
L'ÖR Scalp Strengthening Serum, our best seller, effectively stimulates hair growth.
Physical activity also increases blood circulation throughout the body and benefits your overall health. Avoid leading a sedentary lifestyle and incorporate enjoyable physical exercises such as dancing, Pilates, and brisk walking into your weekly schedule.
10. Consider Platelet Rich Plasma (PRP) Treatment
Platelet Rich Plasma (PRP) treatment involves injecting the patient's platelets, which trigger growth factors, into the desired area to promote hair growth.
PRP is primarily used for genetic hair loss and effectively treats androgenic alopecia areata. This treatment has a high success rate, ranging from 70-90% on average, making it a good investment.
PRP treatments are offered by Crüe Cosmetics. Consult a trichologist to find out if you are a good candidate for this service.
Join the waitlist and be the first to know when our hair experts have spots available for the PRP service.
It's hard to see old photos and notice unwanted changes in our hair.
The habits of life that we have established for years no longer serve us in the same way. The good news is that natural solutions offer women different options to take care of their mind, body and soul in a healthy way.
We hope you find these recommendations helpful and invite you to celebrate your hair at any age!